Ah, "The Cloud." 
Seems like everyone is talking about it, and everyone is using it. But can you really explain it to a co-worker, boss or client? 
By the end of the course, you will be able to articulate what the cloud really is and how it is relevant to your business and professional goals. You'll be able to comfortably and confidently explain cloud computing to others who may not have a high level of technical expertise.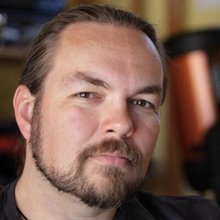 Kumulus Technologies, Founder and CTO
Robert Starmer
With 20 years of experience in automating IT data systems, and a focus on automating not only application deployments, but the underlying infrastructure as well, Robert brings a wealth of knowledge to the full application enablement stack from underlying Infrastructure automation and compliance to application deployment automation. Robert's technology background stems from efforts in such diverse fields as high performance computing and high frequency trading environments, scale-out workload managment, and enabling ops automation and continuous integration and deployment services. Robert also holds patents in network, datacenter, and application performance and scale enhancements. Robert is currently a founding partner at Kumulus Technologies, a San Francisco Bay area infrastructure focused Dev/Ops and Cloud Systems consultancy, where he writes, presents, develops, and educates industry on cloud and dev/ops topics.
2

Module 1 - Introduction to the US NIST Definition of Cloud Computing

Lecture 1 - The Official US NIST Definition of Cloud Computing

3

Module 2 - Cloud Characteristics - What makes a Cloud... a Cloud?

Lecture 2 - The Five Essential Characteristics of a Cloud

4

Module 3 - Cloud Service Models - What does your Cloud do for you?

Lecture 3 - Cloud Services - What is Your Cloud Doing for you?

5

Module 4 - Cloud Deployment Models - Who can see your Cloud?

Lecture 4 - NIST Definition - Deployment Models

6

Module 5 - Cloud for Business

Lecture 5 - The Cloud Business Value Proposition

7

Module 6 - The Cloud Value Proposition for Developers

Lecture 6 - Cloud for Application Developers

8

Module 7 - Why Cloud Ops is the New IT

The Value of Cloud for Operators (OpsDevs and Systems Reliability Engineers)

9

Cloud Native Technologies

Cloud Native Development - Containers

Cloud Native Development- Serverless

10

How to think about Digital Transformation

Cloud Strategy 101 - An Introduction to Digital Transformation

11

Conclusion and Next Steps

Are You Ready for Digital Transformation?
Others courses you may like: