Give us a half-hour, and we'll show you how Docker, Kubernetes and microservices work together to create cloud-ready applications. At the end of this session, you'll have a firm grasp of the fundamental underpinnings of modern cloud computing architecture. 
PREREQUISITES
TARGET AUDIENCE
Application Developers

Infrastructure Operators

Project Managers

Pre-Sales / Sale Engineers

Development Managers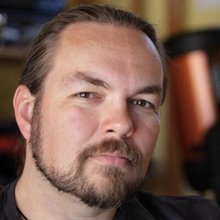 Kumulus Technologies, Founder and CTO

Robert Starmer
Robert has 25 years of experience in automating IT data systems and a focus on automating both application deployments and the underlying infrastructure those deployments rely on. Robert brings a wealth of knowledge to the full application enablement stack from underlying Infrastructure automation and compliance to application deployment automation. Robert's technology background stems from efforts in such diverse fields as high-performance computing and high-frequency trading environments, scale-out workload management, and enabling ops automation and continuous integration and deployment services. Robert also holds patents in network, data center, and application performance and scale enhancements. Robert is currently a founding partner at Kumulus Technologies, a San Francisco Bay area infrastructure-focused Dev/Ops and Cloud Systems consultancy, where he writes, presents, develops, and educates the industry on cloud and dev/ops topics.
Docker - the Modern Container Format

Kubernetes - Managing Docker Containers
About this course
Free

8 lessons

0 hours of video content