ENROLLMENT IS FULL THROUGH JULY 2020.
Email us if you would like to be notified for the AUGUST session or waitlisted for earlier sessions: info@kumul.us.
Cloud is more than just a buzzword these days. It is an essential component for accelerating the growth trajectory of modern businesses. 
OpenStack has become the de facto open source infrastructure service for a number of companies, both small and large. In this course, you will learn what OpenStack is, and--most importantly--you will learn how to work with the software to support end users whose demands may vary across a wide range of desired cloud services.
This is a five day, intensive, instructor-led course. There are four days of live instruction and a final day of review and certification exam preparation.
COURSE COST: $4997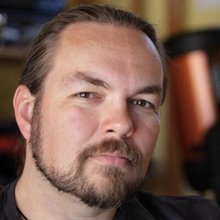 Kumulus Technologies, Founder and CTO
Robert Starmer
With 20 years of experience in automating IT data systems, and a focus on automating not only application deployments, but the underlying infrastructure as well, Robert brings a wealth of knowledge to the full application enablement stack from underlying Infrastructure automation and compliance to application deployment automation. Robert's technology background stems from efforts in such diverse fields as high performance computing and high frequency trading environments, scale-out workload managment, and enabling ops automation and continuous integration and deployment services. Robert also holds patents in network, datacenter, and application performance and scale enhancements. Robert is currently a founding partner at Kumulus Technologies, a San Francisco Bay area infrastructure focused Dev/Ops and Cloud Systems consultancy, where he writes, presents, develops, and educates industry on cloud and dev/ops topics.
2

Module 1 - OpenStack and the Cloud

Cloud Computing Review Presentation Slides

LAB 💻Linux and Container Basics

Cloud Computing Concept Review

3

Module 2 - Understanding OpenStack's Architecture

02A - OpenStack Architecture

02B - OpenStack Project Interactions

OpenStack Architecture Review

4

Module 3 - Working with OpenStack Authentication (Keystone)

LAB 💻Keystone - Using and Managing Keystone

5

Module 4 - Working with OpenStack Image Store (Glance)

Lab 💻Glance - Working with Images

Glance Image Store Review

6

Module 5 - Working with OpenStack Compute (Nova)

LAB 💻VM Management in the Cloud

7

Module 6 - Working with OpenStack Networking (Neutron)

LAB 💻Neutron - Working with OpenStack Networks

8

Module 7 - Working with OpenStack Storage (Cinder, Manila, Swift)

07A - Cinder - Block Storage

07B - Manila - File Storage

07C - Swift - Object Storage

LAB 💻Cinder - OpenStack Block Storage

LAB 💻Swift - OpenStack Object Storage

9

Module 8 - User Interactions with OpenStack (Horizon, Terraform, Ansible)

08 - Horizon - User Access.pptx

OpenStack Interactions Review

10

Module 9 - Working with Telemetry (Ceilometer, Aodh, Gnocchi)

11

Module 10 - Working with HEAT (Orchestration)

12

Module 11 - OpenStack Advanced and Platform Projects

11 - OpenStack Advanced and Platform Projects

Advanced and Platform Projects Review

13

Module 12 - Installing OpenStack

14

Module 13 - Operating OpenStack

14 - Consuming Cloud.pptx

Operating OpenStack Review

15

Module 15 - Debugging the Cloud

15 - Debugging the Cloud.pptx

OpenStack Troubleshooting Review

16

Moduel 16 - Ansible ­ The admin's best friend

16 - Ansible- The Admin's Best Friend.pptx

17

Module 17 - Preparing for the OpenStack Foundation's COA Exam
Others courses you may like:
12 x $249.75

12 x $249.75

SRE MASTER Learning Path 5-Pack

Buy Now